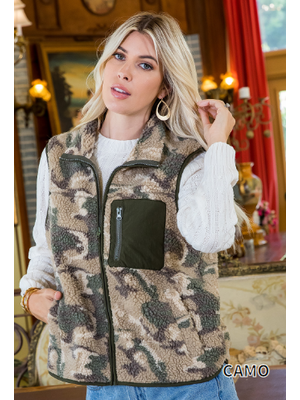 Latest Fashion Trends
Latest Fashion Trends
If you're looking for fall fashion trends, you should look into embroidered patchwork and mesh shirts. These perennial favorites are sure to keep you in style. Leather jackets and mesh shirts are also wardrobe staples. And, if you want to look ultra-trendy, there's always a vest to layer over a t-shirt..
Embroidered patchwork is a popular fall 2022 fashion trend
Patchwork is a popular fall fashion trend for both men and women. It is a creative way to mix and match different fabrics and textures to create one-of-a-kind pieces. Patchwork is also a very popular fashion trend in streetwear, where pieces are made from vintage fabrics. For instance, Priya Ahluwalia uses vintage fabrics to create sweatpants, and Kapital has a patchwork bucket hat that comes in khay or vivid purple.
Off-the-shoulder dresses are a perennial favorite
Off-the-shoulder dresses are an easy way to add a bold look to your wardrobe. The silhouette is flattering for all body shapes and has been seen on a number of celebrities. They are a great way to show off your neck, shoulders and décolletage, and are one of the most popular styles for the spring and summer seasons.
Leather jackets
Leather jackets are a classic wardrobe essential that works well for any season. These classic coats have been transformed by fashion designers who have taken creative liberties with the style and make it less associated with punk rockers or motorcyclists. A leather jacket can be paired with many different styles of clothing to create a cohesive outfit. For example, you could team your jacket with a leather dress shirt, leather pants, and combat boots. You could also pair it with a voluminous scarf or wool vest.
Mesh shirts
Mesh shirts have become a staple in fashion and are a wardrobe must-have. These sheer tops are a versatile piece that is great for every season and event. They are available in a variety of prints and patterns, from cheetah to floral. They also look good with pants and skirts, and they can also be paired with funky jewelry.
Brushed plaid shackets
One of the latest fashion trends is brushed plaid shackets, a hybrid of a jacket and a shirt. Unlike a full-fledged coat, a shacket is not as bulky and can go with almost any other type of clothing.
Cargo pants 
If you're looking to update your wardrobe this season, cargo pants are one of the hottest pieces to buy. Inspired by military uniforms, cargo pants have been gaining popularity thanks to their drawstring waists, baggy silhouette, and khaki color palette. This style was a staple of the 90s and early 2000s wardrobes, and it has made a comeback with a new crop of stylish hip-hop and R&B stars. Artists like Aaliyah and rapper Q-Tip have been spotted wearing the pants, along with their iconic crop tops.