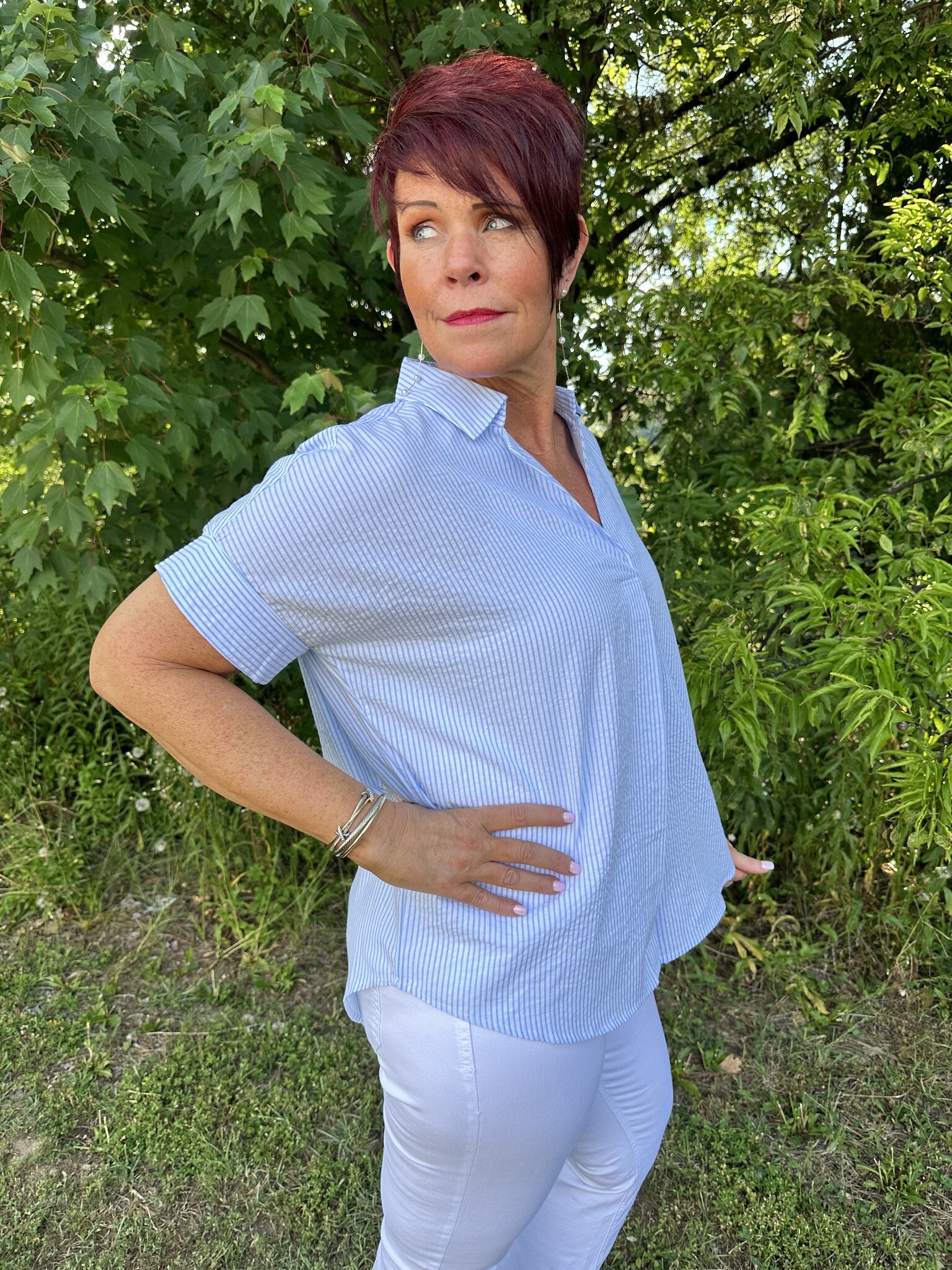 What are your favorite LOOKS right now? Give us YOUR favorite trick for an easy summer outfit.
I don't know about you guys, but I find myself making the joke " I've already lived through this trend" all the time now. But I have to admit, I am liking the updated versions of the 90's and I will forever love the 70's vibe with flares/bells and peasant tops. Now that we are embarking on summer white is everywhere, and I love it!!! There is nothing like crisp white ANYTHING. You can go from your white button downs to white or neutral linen items to the white overpiece/swim coverups. And who does not love the basic white tee or tank with cute jeans or shorts? In store we have several items to make summer easy. Check out our linen blend tops and shorts that are interchangeable to create multiple looks, and don't forget the jewelry. I am personally wearing more and more gold pieces. Gold and White look so lux with very little effort. We also have the white tees and tanks to pair with the fantastic flares and bell bottoms for that fun concert look or add jewelry to make it a daytime look for brunch/lunch dates with that cute wedge you just bought for the summer. 
What are your favorite summer items? What have you seen on our site or personal pages that you love, and want to see more of? If you can't get to the store for a personal styling appointment, don't hesitate to send your favorite stylist a message for a small consult. We want you to look and feel your best at all of your events. 
See you soon my loves!!!
KLJ